Valentine's Day is here but have you got your plans made? Probs not. If you're anything like me, you've become bitter and twisted by this sham Hallmark Holiday. If you're not a lonely loser, here are 5 pretty places to take your date if you're in Leeds.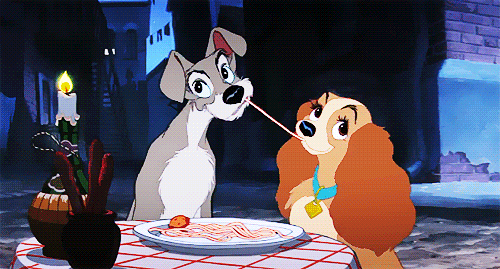 Yes, it is a fake holiday and an excuse to spend money on that you don't need, but it's also a way to spend time with the one you love… or cry because you're alone. But let me stop being cynical and start telling you about some nice places to venture to.
You can't go wrong with a good dinner and drinks. It's a staple of the Valentine's Day culture. So we've found five venues that we think are the perfect date night locations in Leeds. Furthermore, each venue has it's own flavour and style so you can find which mood suits your companion the most.
Last year I wrote an article for SOYO Leeds about 5 pretty places to spend V Day – here's what I suggested to you, the people of Leeds:
ISSHO – THE ETHEREAL DREAMER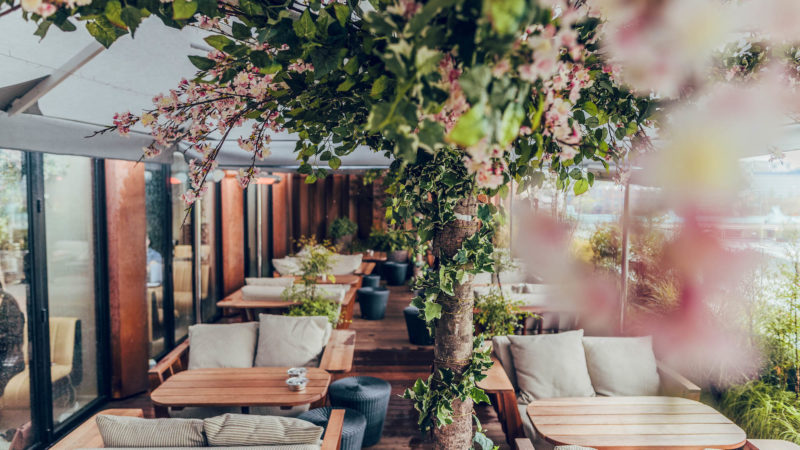 Located atop of Leeds' Victoria Gate, this gorgeous Japanese restaurant is the perfect place to take somebody who you want to woo. The delicate interiors and cosy feel creates a whimsical and romantic atmosphere that only enhances your dining experience. Why not cosy up under a blanket on the beautiful rooftop bar and terrace with a gorgeous view of the city.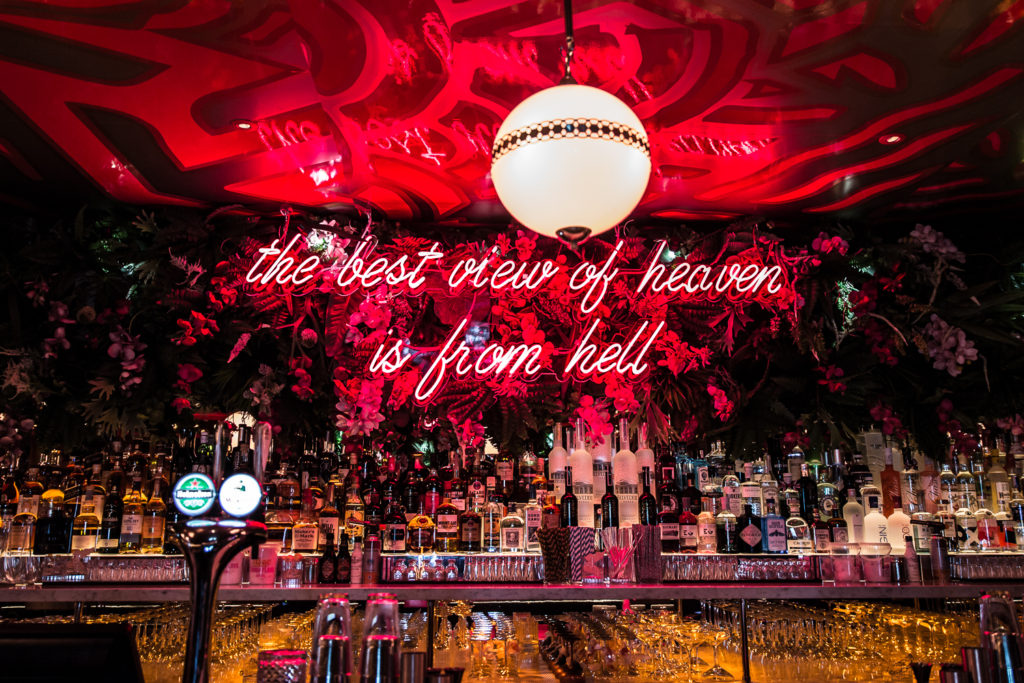 If it's a fun-filled first date you're on, there's no better place to head than Neighbourhood for some truly delicious cocktails. This place is littered with neon signs, quirky decor and photo opportunities from every angle. If you're looking for a place to break the ice, this certainly is the place to go. With a huge array of varied and visually appealing cocktails, it's not hard to see why Neighbourhood is one of the most popular places in town.
THE IVY – THE OLD ROMANTIC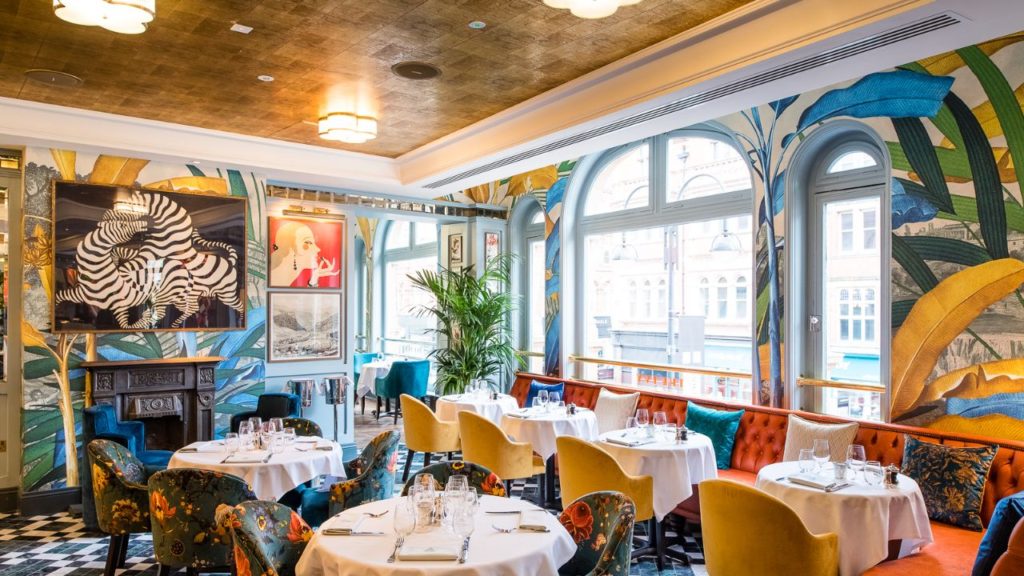 If you're the kind of person who likes to wine and dine in style, there's no better place than The Ivy at Victoria Quarter. Although the venue is still fairly new to Leeds, it feels like it's always been a part of our city with how well it fits in. The Ivy is filled with charm, beautiful artwork and delicious food. If you haven't been before, now's your chance! Make a reservation and dine in style. We promise you won't regret it.
TATTU – THE DARLING CHARMER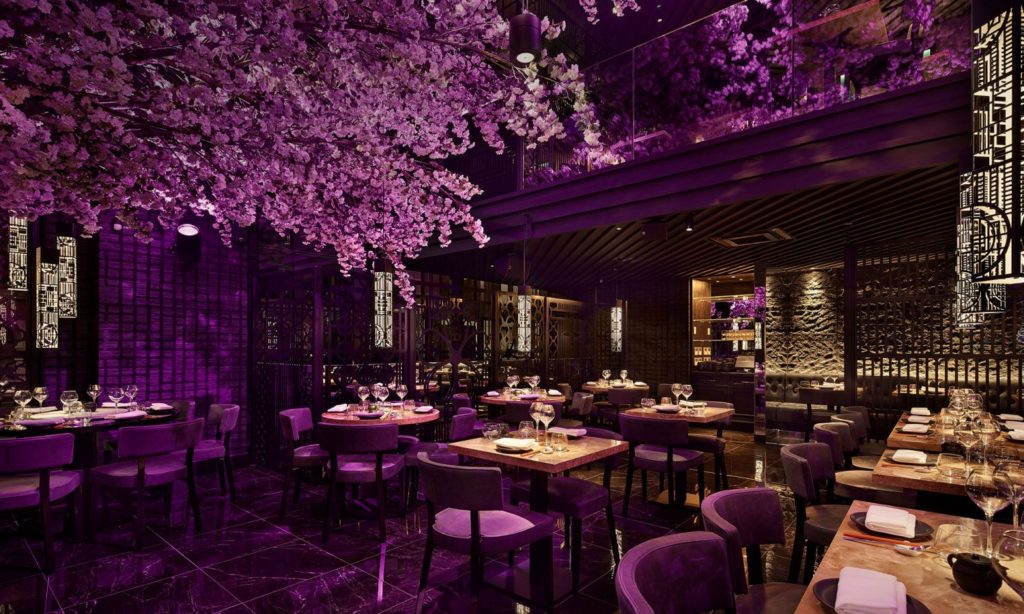 If it's a dark, intimate and romantic setting you're looking for, there's no better place than Tattu, in fact, there's nothing quite like it. This restaurant and bar boast a menu full of delicious contemporary Chinese cuisine. The restaurant is beautifully decorated within a way that was inspired by the eastern origins of body art. The space commands your attention and with a real cherry blossom tree taking consuming the room, you can't help but feel like you're lost in pure poetry. And it doesn't just stop at the interior, the cocktails are just as beautiful as the decor.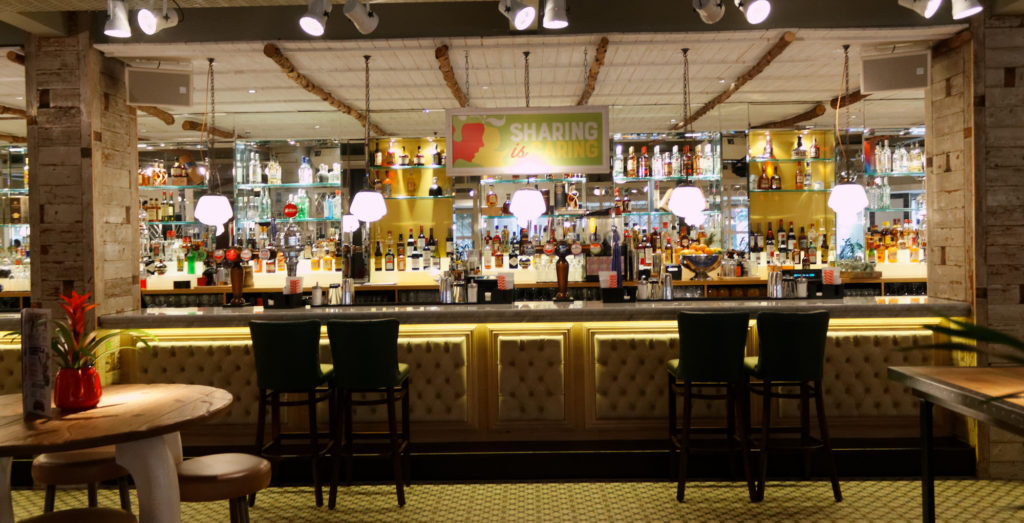 The perfect place for a feel-good fiesta, Revolución de Cuba is located right in Leeds' iconic Freedom Quarter and there's always something going on. Whether its live music, carnival dancers or just relaxing with some delicious Cuban coffee, this place has it all. Tapas and cocktails are the perfect mixes to get you in the mood. "The Soup Of The Day Is Rum!"
Have you ventured to any of these places yet? Which one tickles your fancy?